High uric acid patients need to have different lifestyle. Here's some nutrition supplements and herbs that is good for high uric acid patients. High uric acid patients can consume these nutrition supplements and herbs to help in lower the uric acid level.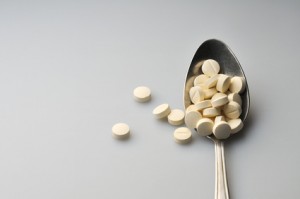 Vitamin C which bioflavonoid
Vitamin C helps to lower the serum uric acid levels
Vitamin B complex
Vitamin B complex needed for proper digestion and all bodily enzyme systems.
Essential Fatty Acid like Fish Oil or Evening Primrose Oil
Fish Oil and Evening primrose oil is needed to repair tissues, aid in healing and restore proper fatty acid balance.
Alfalfa
Alfalfa is a good source of minerals and other nutrients that help to reduce serum uric acid levels.
Devils's claw
Devils's claw helps clear uric acid accumulated at joints and reduce elevated uric acid in the blood
Cat's Claw
Cat's Claw is good in reduces inflammation and aid in removing toxin from the body.
* Picture taken from flyingboatfoods.com